The Quilting Show - SECC - 3-6 March 2016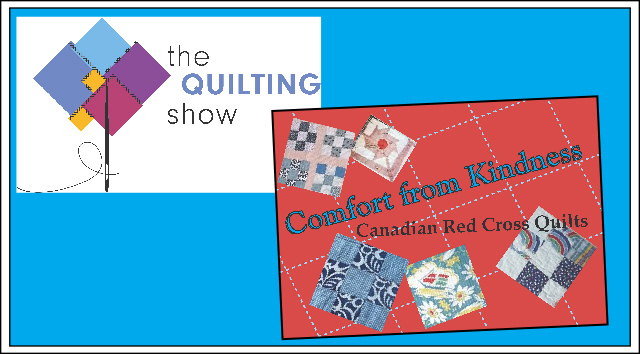 Don't miss the chance to see this outstanding exhibition of quilting and social history in association with the ICHF The Quilting Show.
'One quilter with 18 children walked 2 miles every week so that she could sew...'
A unique exhibition of 40 of the Canadian Red Cross Quilts: a beautiful gift of comfort, colour and warmth – with love sewn in.
Amidst the hardships and uncertainty of WWII came warm, colourful quilts from abroad; thousands of Canadian women created thousands of quilts for Britain as part of their contribution to the war effort to ease the plight of people struggling with the conditions of war.
Many reflect the "make do and mend ethos" of the era, when every scrap of material was used. From the thousands that were created only some have been saved but those that do contain great textile samples from the war years.
Each quilt on display has a unique storyboard that offers an insightful narrative about its creation and destination.
Mary Duncan, President of the Canadian Women's Club in Scotland will be giving 2 talks about the history of the quilts and the work of the CRCQ Research Group.
The CRCQ Research Group – Canadian Red Cross Quilt book Comfort from Kindness will be for sale
WMT trade stand in the hall.
There is also an opportunity to donate new blankets of compassion and comfort.