THANK YOU - TO EVERYONE WHO DONATED!
We collected 315 BEAUTIFUL BLANKETS - distributed to refugees in Glasgow and to under 6s in Malawi
Our Scottish Blanket Appeal echoes the spirit of compassion and kindness shown by the women of Canada, over 70 years ago, and their Canadian Red Cross Quilts (Comfort from Kindness). These are quilts that were made and then sent all the way over to be gifted to displaced people in the UK and Europe – providing comfort together with warmth and colour.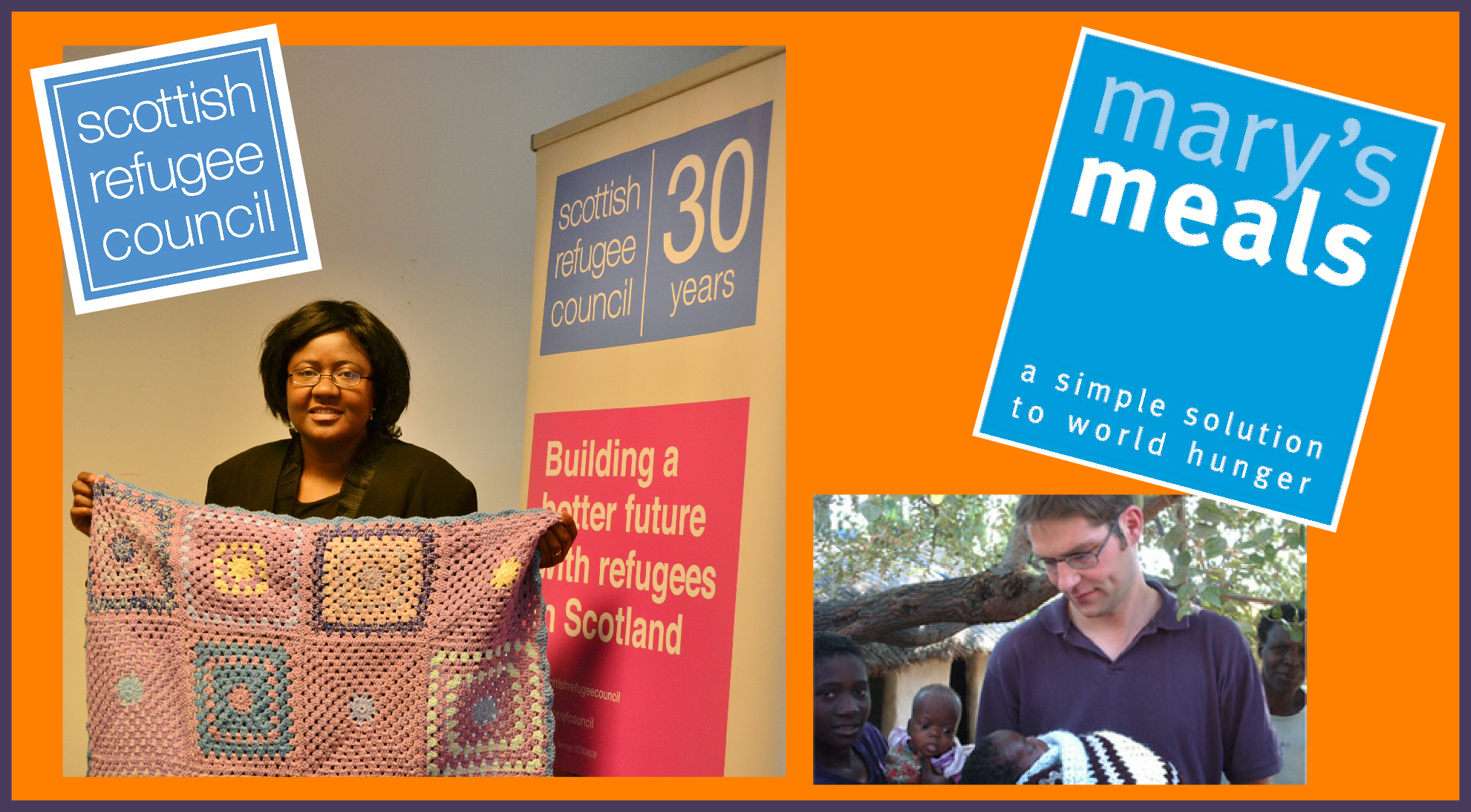 We collected handmade blankets – donated from Scotland, England and Wales.

The blankets were:
quilted
fleece
woven
knitted
crocheted
sewn...
Blankets donated
Click on any image to view full-size in the gallery. Then use your arrow keys to browse (or swipe on touch screens)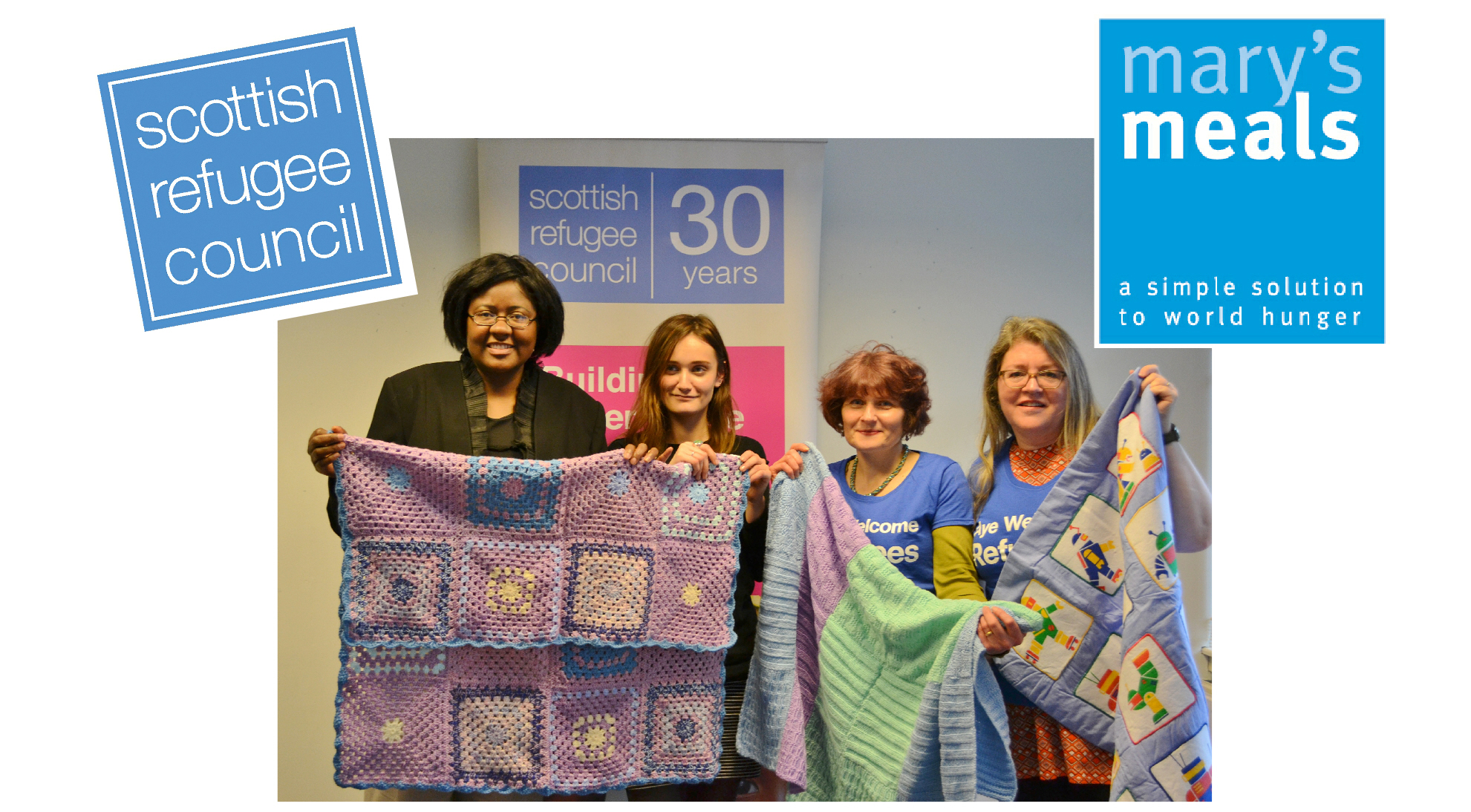 The Scottish Refugee Council
The Scottish Refugee Council, is an independent human rights charity which is celebrating 30 years of supporting people who have fled horrific situations around the world, and of helping them rebuild their lives. It believes in a Scotland in which all people seeking refugee protection are welcome and where people seeking sanctuary from persecution can live safe and dignified lives.
Blankets will be donated to The Family Key Work Service in Scotland, that provides a lifeline to families with children from birth to 8 years old, as they navigate the asylum system and come to terms with life in a new country. The service has already helped hundreds of children and over 100 families.
Mary's Meals
Mary's Meals is a global movement that believes every child in our world of plenty should be able to receive one daily meal in a place of education.
By setting up and running school feeding programmes in some of the world's poorest communities, Mary's Meals attracts chronically hungry children to the classroom, where they can gain an education that could be their route out of poverty.
The charity currently reaches over one million children with a nutritious daily meal in school, across five continents, and is committed to spending at least 93p in every £1 directly on charitable activities.
Blankets of single bed size and larger will be delivered to Mary's Meals, to be sent abroad.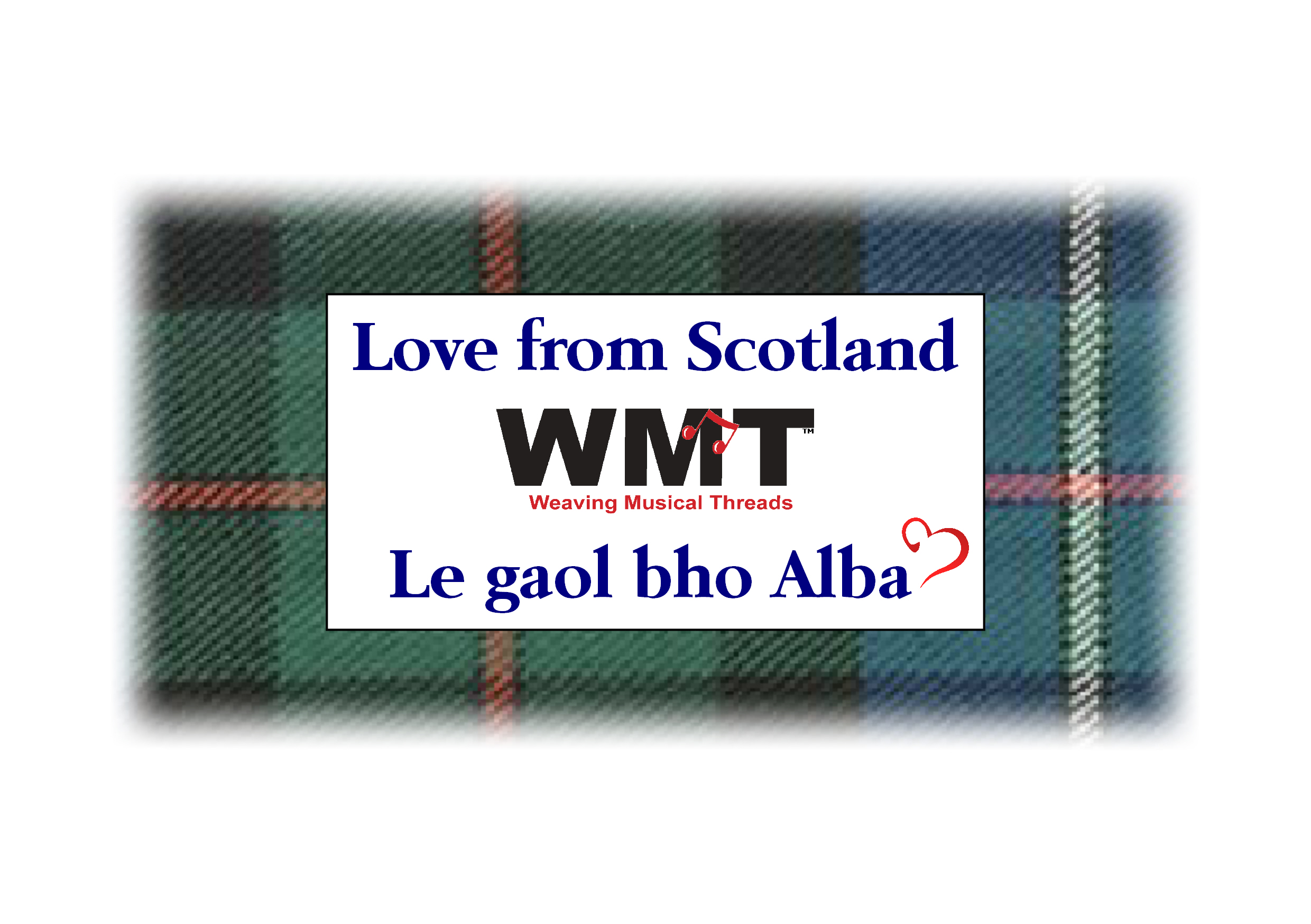 Label – a little piece of Scotland
As with the WWII Quilts, we will also attach a label to each blanket; to express the message of love. The labels will be backed with a swatch of tartan; to celebrate our heritage and culture and to raise awareness for the Incorporation of Weavers of Glasgow and the Scottish Tartans Authority. We are very grateful that the swatches of tartan are being supplied to WMT by Houston Kiltmakers of Paisley.
Weaving Musical Threads [WMT] is proud to work with: