Mill Girls On Tour – Sma' Shot Day Stage – Sma' Shot Bigshot – Saturday 4 July 2015
Join Mill Girls On Tour at the Sma' Shot Day Stage, as three of the cast perform excerpts from their production: a show that celebrates the lives of the thousands of woman who worked in Paisley's great thread mills. It is a familiar story, taking its place alongside the great mill towns of Britain and the rich social history of working people.
From factory floor and war efforts to friendships and love, it is a show that is comic and tragic, defiant and loving, always dramatic and shimmering with glamour.
Three of the original Mill Girl poets will also recite from their Mill Girls anthology in the evening - an interlude in the inaugural poetry slam, Sma' Shot Bigshot, being held at the Paisley Arts Centre.
Full of heart and humour: a unique production of poetry, theatre and music -
a poignant tribute to the resilient and passionate 'Mill Girls'.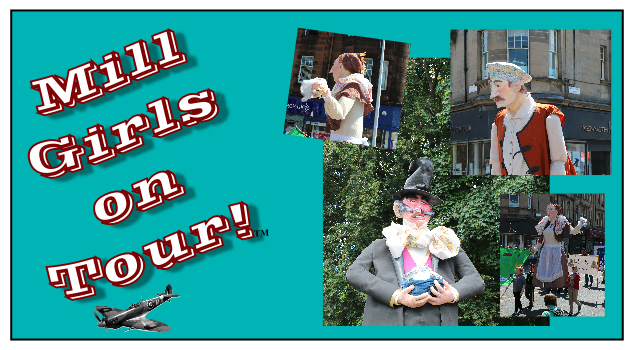 When
Saturday 4 July
2.30pm / 8.40pm
Is this for me?
This show is ideal for all ages, especially if you like
friendship, laughter and love
poetry and music
history and celebrating memories from the past
a great day out
a bargain with family and friends