The Great Tapestry of Scotland is Coming To Paisley!
Come and see the world's longest tapestry at Anchor Mill, Paisley from 3rd May 2014.
September 2014: Don't miss The Scottish Diaspora Tapestry

Programme of Events
Full Programme of Events PDF (updated)
Saturday 24 May - Music of the Movies Charity Concert
Where?
The Atrium, Anchor Mill, Paisley
When?
3rd May to 8th June 2014
Tuesday to Sunday 10am to 6pm
Wednesday & Thursday 10am to 8pm
Artistry - Heritage - Community & Friendship
The "tapestry that distils Scotland's unique sense of itself"
More than 1000 stitchers from across Scotland came together to produce the world's longest tapestry with enough wool to lay the length of Scotland. One of the biggest community arts projects ever to take place in Scotland.
"Not only has the team of artist and stitchers created a stunning record of Scotland's history, but the project has brought together hundreds of people in all parts of Scotland in joint artistic endeavour. I salute their good humour. This tapestry is their creation, given to the people of Scotland and to those who will come to Scotland to see it." – ALEXANDER MCCALL SMITH, Author
"Most important have been our efforts to make a tapestry that distils Scotland's unique sense of itself, to tell a story only of this place, and without bombast, pomp or ceremony, to ask the heart-swelling rhetorical question; Wha's like us?" – ALISTAIR MOFFAT, Historian
Exhibition in Anchor Mill, Paisley
The Great Tapestry of Scotland is threading its way west, back to the home of Scotland's great thread industry - the Town of Paisley - its only visit to the West of Scotland in 2014. It will be exhibited in The Atrium of the beautiful and historic Anchor Mill which sits beside The Hammills at the White Cart River, a short walk along the river from the Paisley Cross.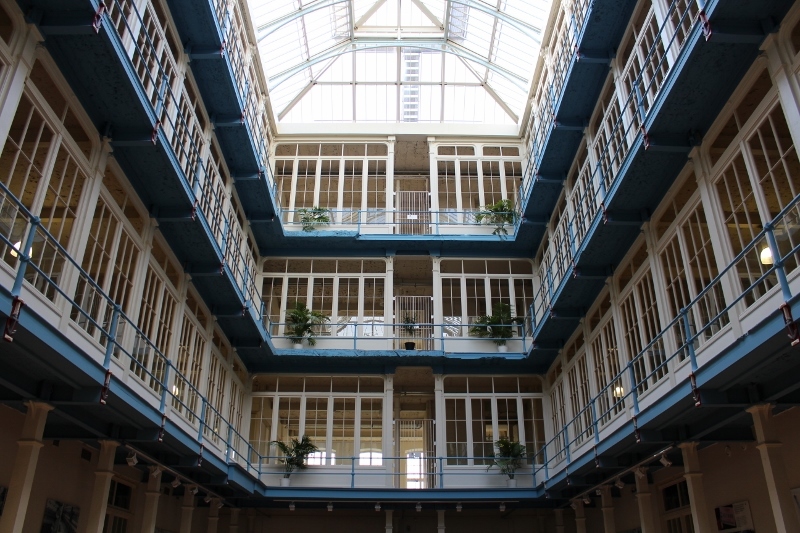 143 Metres of Scotland's Past - from Glaciers to Parliament
The entire 160 panels will be displayed, 143 metres of this the world's longest tapestry and one of Scotland's largest ever community arts projects.
There are regional and national themes depicted on the panels - telling the story of Scotland and its people – from the first settlers during the receding glaciers to the reconvening of the Scottish Parliament.
Like the famous Bayeaux Tapestry, the tapestry has been created as embroidered cloth rather than as a woven tapestry. The Tapestry brings together themes of heritage, artistry, community and friendship.
Not Just an Exhibition - A Full Programme of Events for All Interests
Weaving Musical Threads in partnership with the Paisley Thread Mill Museum and West College Scotland are proud to present this extraordinary tapestry along with a full programme of events:
Spinning demonstrations – Christine MacLeod of NTS Weaver's Cottage
Fashion show
Wood turning
A family day
Seams Sewn Long Ago: The Story of Coats the Threadmakers. Author Brian Coats will be visiting from America to talk on his new book
Full Programme of Events PDF (updated)
Transport and Parking
Paisley is easily accessible by public transport, rail and bus, from Glasgow and the west coast and M8 and M77 are easy routes into the town.
The Atrium is a 12-15 minute walk by the river from Gilmour Street Train Station or bus stop at Paisley Cross.
Free parking at Morrisons Supermarket - see terms and conditions.
Coach parties please get in touch - This email address is being protected from spambots. You need JavaScript enabled to view it.