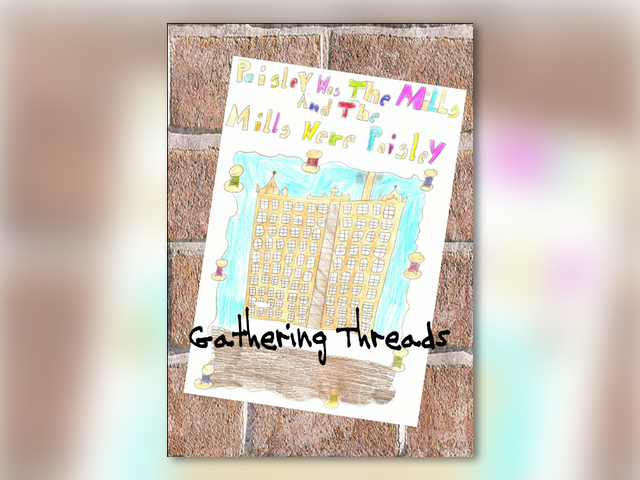 In their own words, the work expresses their understanding of the great thread mills of Paisley which employed thousands of workers from the 19th through to the 20th century - an important part of Scotland's industrial heritage.
All proceeds from the sale of the anthology go towards the upkeep of the Paisley Thread Mill Museum.
Paisley Thread Mill Museum is open every Wednesday 12-4 & Saturday 12-4 - April – September
Paisley Thread Mill Museum
12 Seedhill Road
Paisley
PA1 1JS
This anthology is a legacy of the Heritage Lottery Fund - All Our Stories project – 'Gathering Threads'.
Hover over the cover to see the reverse side.
Shipping
£2.50 + 45p per additional copy for UK, £4 + 70p per additional copy for rest of the world.
Trying to find your shopping cart? You might need to select 'Add to order' again to view it. You can easily adjust quantities.
Unfortunately at this time if you wish to purchase other books or merchandise from our website you will need to create a separate order for each page.