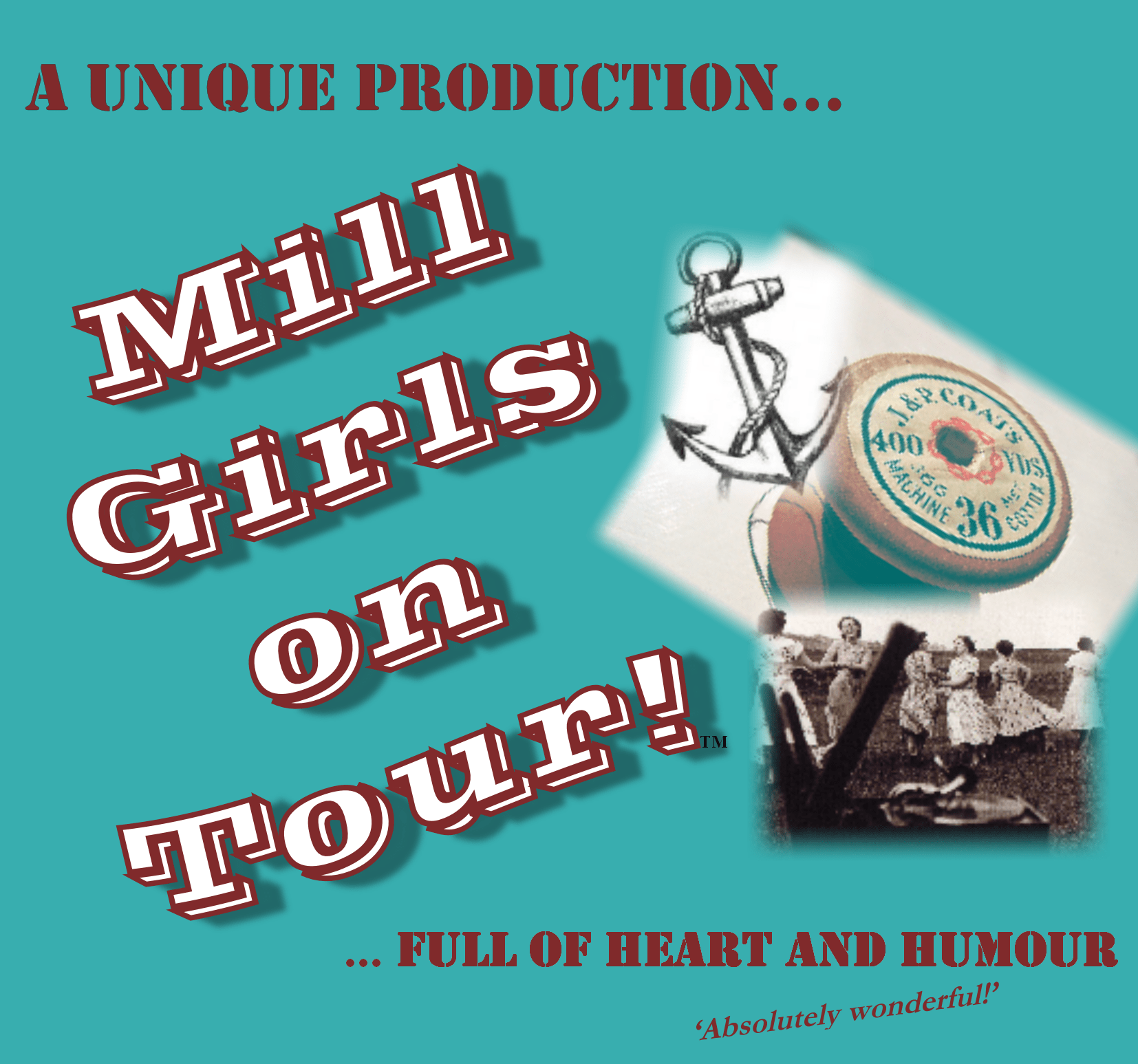 Full of heart and humour - 29 tracks of poetry and song, echoing the inspiring and touching 'Mill Girls On Tour production.
Featuring -
The Mill Girl poets from Renfrewshire: Mo Blake, Kathryn Metcalfe, Gwen McKerrell and guest, Anna MacDonald - their magical, evocative writing, as also featured in the Mill Girls anthology.
The amazing eclectic voices, songs and music of the contemporary and classic: Fiona Hunter, Mike Vass, Ewan McVicar, Vera Lynn, Russell Watson, Gary Puckett & The Union Gap and Glen Millar & His Orchestra.
A tribute to the women who worked in the thread mills of Paisley, Scotland.
Want a taster?
FREE – 3 min taster of the 'Mill Girls on Tour' CD
Shipping
£2.50 + 45p per additional copy for UK, £4 + 70p per additional copy for rest of the world.
Trying to find your shopping cart? You might need to select 'Add to order' again to view it. You can easily adjust quantities.
Unfortunately at this time if you wish to purchase other books or merchandise from our website you will need to create a separate order for each page.
FREE – exclusive sample of poems from 'Mill Girls' anthology,
please visit http://www.weavingmusicalthreads.com/mill-girls-sample
FREE SAMPLE